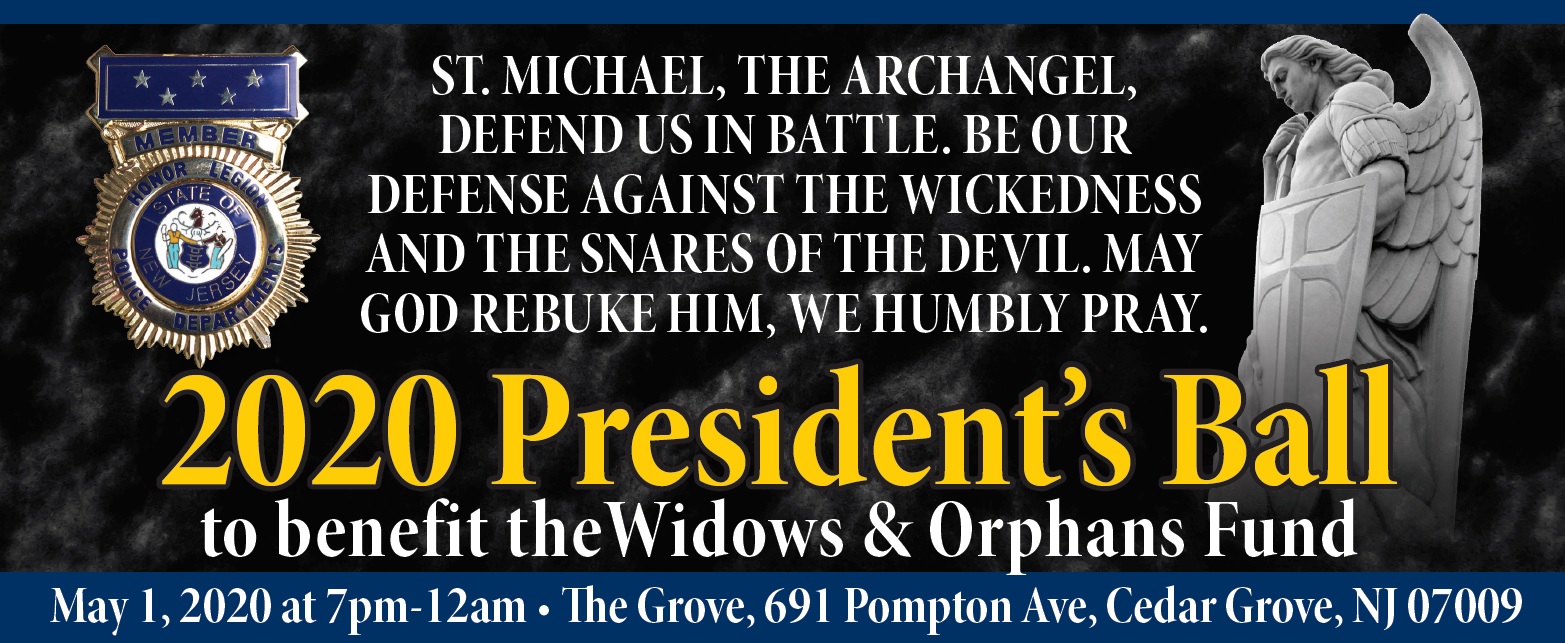 The 2020 President's Ball is set to take place on Friday, May 1st 2020 at The Grove located in Cedar Grove. We have a fantastic evening planned and we hope you will join us to celebrate our rich history and exceptional growth. If you thought last year's Ball was a good time, just wait til you see what we have in store…
Our annual Ball is one of our major fund raising efforts for the year, and proceeds benefit the NJHL Widows and Orphans Fund. To bolster those efforts, we produce a souvenir Ad Journal like no other! Last year, every guest received a copy of the journal on a collectible card-style USB drive while gold and silver donors also received a print copy.
The New Jersey Honor Legion is a federally recognized 501(c)(3) charitable organization, all ticket purchases and ad journal donations are fully tax deductible.
Thomas Panzarino
President 2019-20