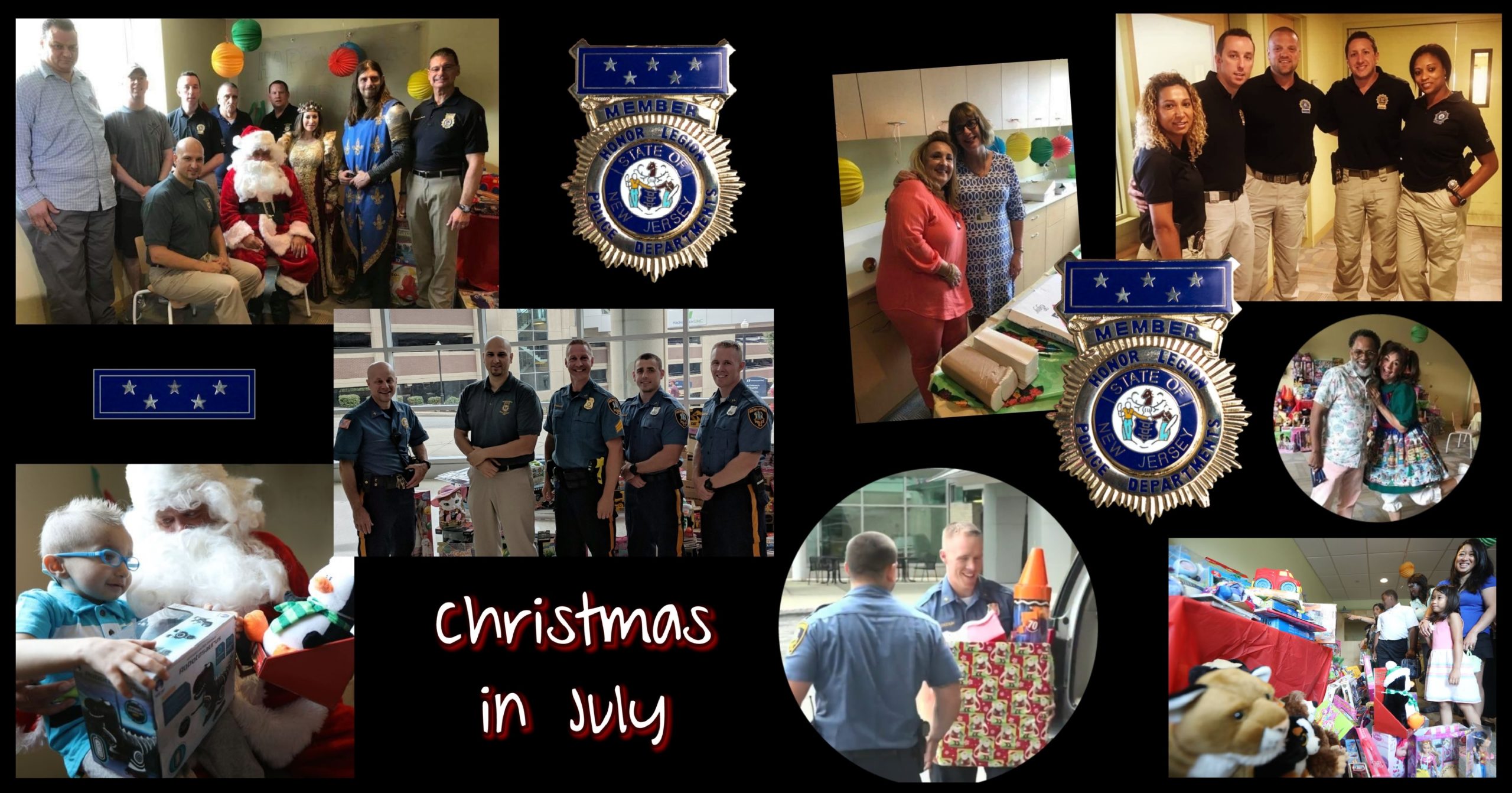 On Thursday, July 25, 2019 the Executive Board of the New Jersey Honor Legion will be hosting our 10th Annual "Christmas in July" for the pediatric patients at the Joseph M. Sanzari Children's Hospital at Hackensack University Medical Center.
A party for the children will be held in the Boscamp Solarium while Santa Claus himself visits each child to bring them a present!
We have received "Wish Lists" directly from the children that will aid Santa's helpers in preparing for this event. If you would like to help, please contact Past President Tim Sullivan at [email protected] or (201) 852-5921, for a list of the items we are seeking.
We are grateful for all donations, but we do request that physical items be new and unwrapped. Monetary donations are also welcome and appreciated.
We thank you in advance for your continued support and we are grateful for your generosity!